The River Bandits captured the 2004 Indiana Connie Mack State title on Sunday, July 18 at Carroll High School in Ft. Wayne, Indiana. The Bandits won the semi-final game 8-0 over the Ft. Wayne Seminoles and captured the championship by defeating LaMargarita 11-2. This marks the second Connie Mack title in the last three years for Napoleon.
 
CONGRATS TO ALL PLAYERS AND COACHES!!
The River Bandits won the Hoosier Classic Wood Bat Tournament held in Ft. Wayne over the weekend. The Bandits swept through pool play going 3-0 and beat the Wilmette, Illinois Waves in the first game of the championship round. On Sunday the Bandits beat the Bullpen ACES from Kokomo, Indiana in the semi-finals and then went on to defeat a very good Indiana Bull team in the championship game 7-5. The tournament win runs the Bandit record to 28-7.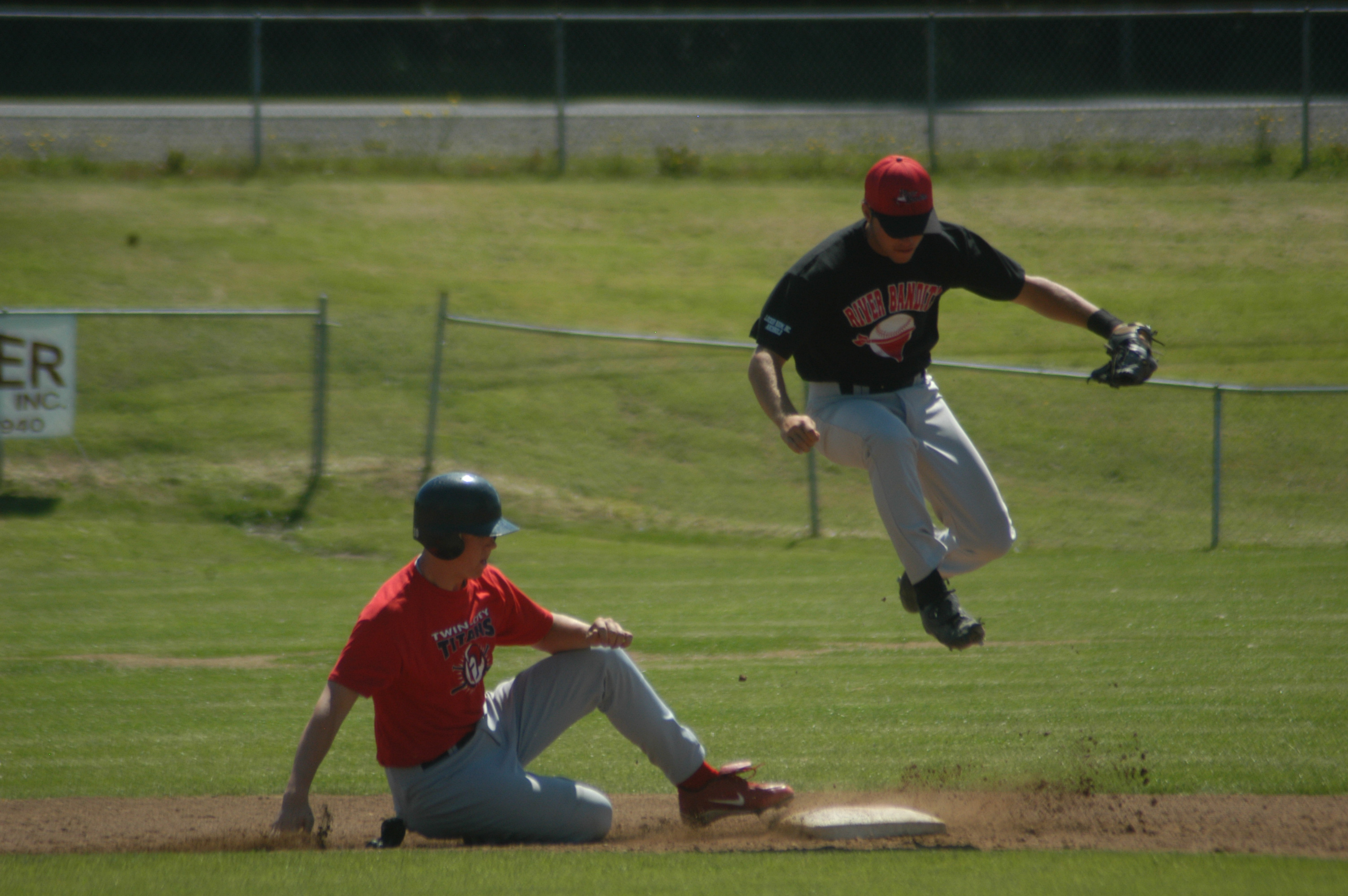 The River Bandits ended the 2003 season with a 34-20 record. This year they traveled to Omaha, Nebraska and the College World Series. While in Omaha they participated in The Mid-Week College World Series American Legion Tournament where they won the tournament championship by defeating the Denver Metro Stars in the finals. The Bandits would like to thank everyone who supported us throughout the year, as well as, our sponsors.....Napoleon Legion Post 300 and The Locker Room in Archbold. Thanks again! We appreciate all of your support.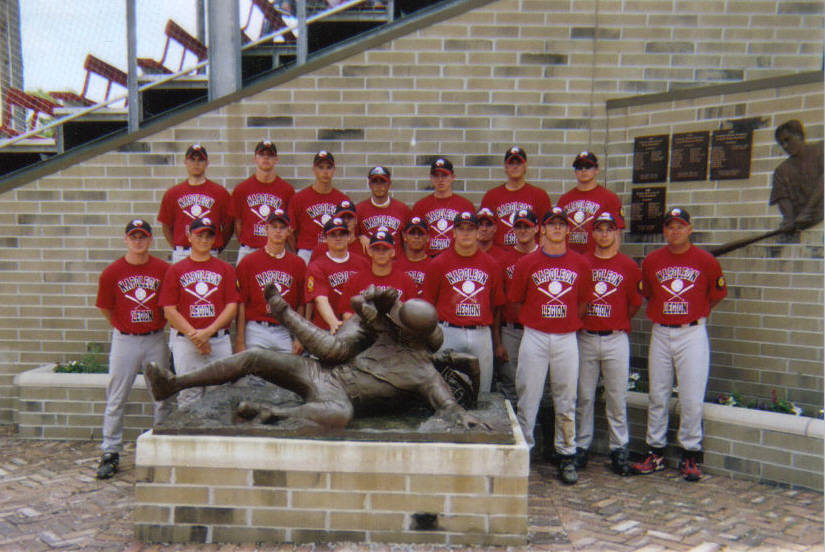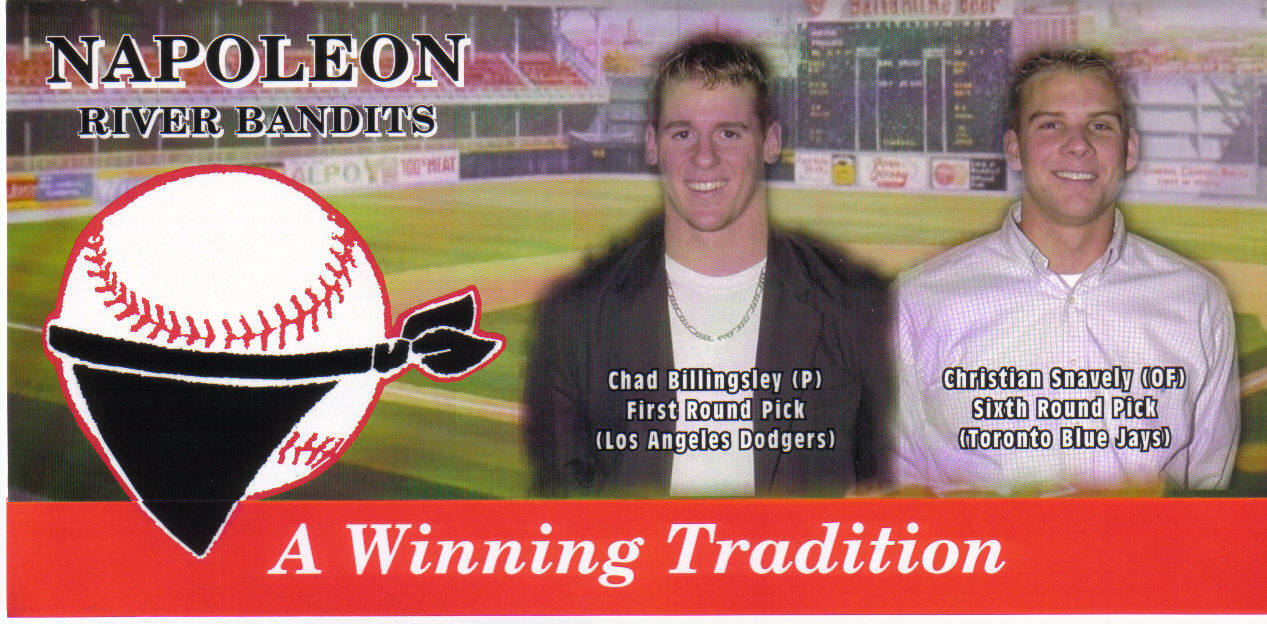 Coach Randy Bachman was recently selected by the National American Legion Organization to help coach the 2003 USA Olympic Team (17 year olds). Only players that are on American Legion rosters will will be able to tryout for the team in June. 160 players will be invited to Joplin, Missouri in mid-June for nine days. From there, 20 will be selected and travel around the country the remainder of the summer. Coach Bachman will still be coaching the River Bandits, however, he will miss about ten days in June due to his obligations with the Olympic Baseball Team. Congratulations Coach!